About Long View Equity
"If you want to go fast, go alone; but if you want to go far, go together."
Long View Equity, founded in 2010, is an Austin, Texas based investment management company that oversees investment decisions and operations of private equity real estate investment funds and other syndicated investment vehicles.
Long View Equity's core purpose is to create long-term value for investors by making well-thought-out investment decisions, exercising diligence in management, and continually seeking out opportunities to create value.
The Company's funds have traditionally pursued strategies involving the direct acquisition of core-plus and value-added properties while also capitalizing on ground-up development opportunities. Long View seeks to build a portfolio of properties diversified by geography, asset type, lease term, and tenant industry. Geographically, Long View's focus has been the major metropolitan markets of Texas, but also makes opportunistic acquisitions in other states. The Company benefits from long-term relationships with both debt and equity sources. Of its over 100 investors, many have been with Long View a decade or more.
A Comprehensive Range of Commercial Real Estate Services
Long View Equity's vertical integration provides unique domain expertise allowing the Company to move quickly on acquisition opportunities, to manage property expenses most cost-effectively, to be more responsive to tenant needs, and to deliver superior financial returns to its investors. The Company's expertise spans all phases of the investment process: equity raising, acquisitions, due diligence, accounting and reporting, financing, construction, asset management and property management.
Acquisitions
---
Since formation, Long View Equity has deployed over $100M in equity into more than 60 investments, employing a variety of strategies. The Company's acquisitions team sources these opportunities through its broad network of brokers, developers, and end users. To find acquisitions that meet the Company's criteria its analysts have underwritten thousands of potential opportunities.
Construction Oversight
---
Long View Equity works with tenants and other stake holders to deliver quality projects that meet expectations. The Company is able to handle small interior finish-out projects for tenants, as well as larger and more complex ground-up developments. Some of the Company's past projects include the construction of a surgical hospital, and multiple medical and general office buildings.
Property Management
---
Long View Equity seeks to deliver the very highest level of service to its tenants. The Company currently manages over 1.1M square feet of healthcare, industrial, office, and retail properties in multiple markets.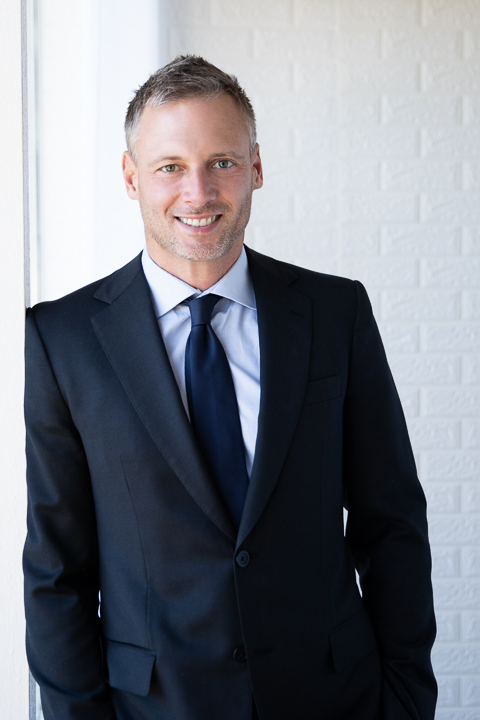 Chief Strategy Officer
Dustin Johnson
Dustin Johnson is the founder and President of Long View Equity and responsible for overall strategy and leadership. Dustin has grown the company from a small family investment firm to a first-class platform which operates multiple investment funds, pursuing various strategies, and employing those who operate at the highest level of integrity and skill in their craft.
When making investment decisions, Dustin draws from a wide breadth of experience. He has directly acquired over sixty properties, within industrial, office, healthcare, and retail product types, located in both dense urban areas as well as tertiary markets, and across multiple states. Dustin has repositioned derelict and vacant manufacturing space into multi-tenant, multi-use facilities that have become assets, rather than eyesores to their communities. Although the majority of investments have been in assets that are already built, he has constructed from the ground up specialty property, such as surgical hospitals and clinic space.
Education and Credentials
Prior to forming the company, Dustin served in the U.S. Peace Corps where he was an instructor of economics at a university in Bishkek, Kyrgyzstan. He began his career in product development for Dell Computer after graduating from the University of Texas at Austin with a BA (honors) in Economics (1999). Dustin later earned a Master of Arts (Systematic Theology) at Fuller Theological Seminary (2010).
My Special Interests
Lifelong passion for public service inspired by impact that is hands-on, grassroots-driven, and lasting.. #socialimpact
Mountain biking and snow skiing with friends and family. #greatoutdoors
Meeting friends at craft breweries and Austin music festivals. #goodtimes
My Favorite Texas Quote
Texas is a state of mind. Texas is an obsession. Above all, Texas is a nation in every sense of the word. Author John Steinbeck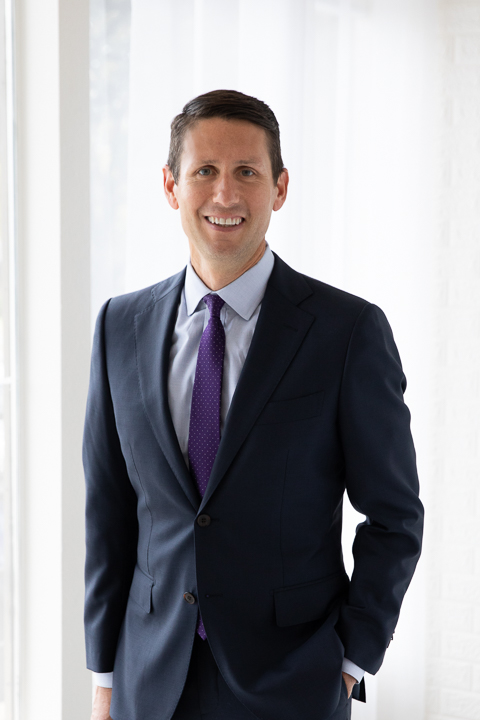 Chief Investment Officer
Daniel Campbell
Daniel Campbell serves as a Managing Director of Long View Equity where he oversees all real estate investments. Prior to joining the company, he spent 14 years with Endeavor Real Estate Group ending as a Principal, where he pursued commercial property acquisition and development opportunities. While at Endeavor, Daniel provided leadership by serving on the Investment Committee as well as the Operating Committee. Daniel has extensive experience in leading large ground-up developments, acquiring existing properties of all different asset types, and managing a $500 million CMBS hedge fund.
Education and Credentials
Daniel graduated from the University of Texas at Austin, McCombs School of Business with a Master of Business Administration (2006), and Texas A&M University, College Station, with a BBA (2001).
My Special Interests
Long distance trail running #optoutside
Any Texas A&M University sporting event but especially football #gigem
Traveling with my family and extended family #CFFW
My Favorite Texas Quote
Some folks look at me and see a certain swagger, which in Texas is called 'walking.' George W. Bush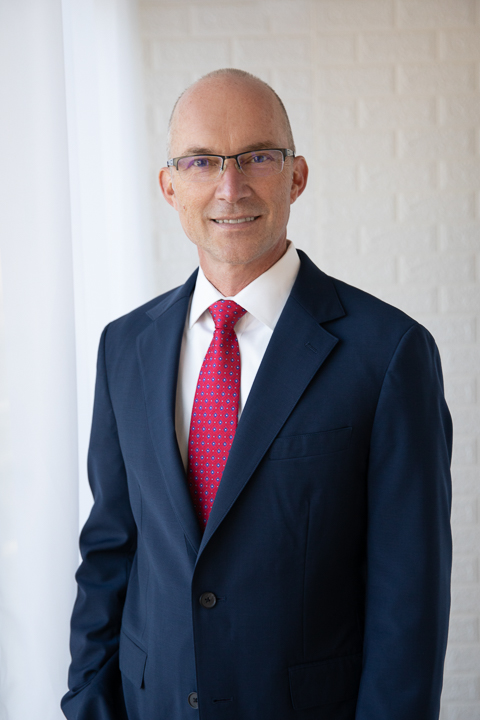 Chief Financial Officer
Jeff Eversmann
Jeff Eversmann serves as Managing Director of Long View Equity responsible for Operations, Finance and Accounting. In addition, he provides analytics for asset management and investment opportunities, fosters investor and banking relationships, and serves on the firm's Investment Committee. Jeff has a unique combination of skills that allow him to blend financial acumen with technical competence. Prior to joining the company, he worked as a fractional CFO, providing advisory services focused on strategy, processes and capital raising. Jeff began his career as a design engineer in the Bay Area, advancing to director engineering before pivoting to accounting and finance in 2006.
Education and Credentials
Jeff is a licensed Certified Public Accountant (issued 2018). He is a member of the Private Equity CFO Association and the audit committee chair for the YMCA of Austin. Jeff graduated from Acton Business School (Hardin-Simmons University) with a Master of Business Administration (2006), and Georgia Institute of Technology with a Master of Science in Electrical Engineering (1994), a BS in Computer Engineering (1993), and a BS in Management Science.
My Special Interests
Quarterly close, financial reporting, and process mapping.
Conscious capitalism and free enterprise. #FirmsofEndearment
Reading, writing, and teaching business systems and process improvement.
My Favorite Texas Quote
I've traveled all over the world, but I don't think there is any place better than Texas. Red Adair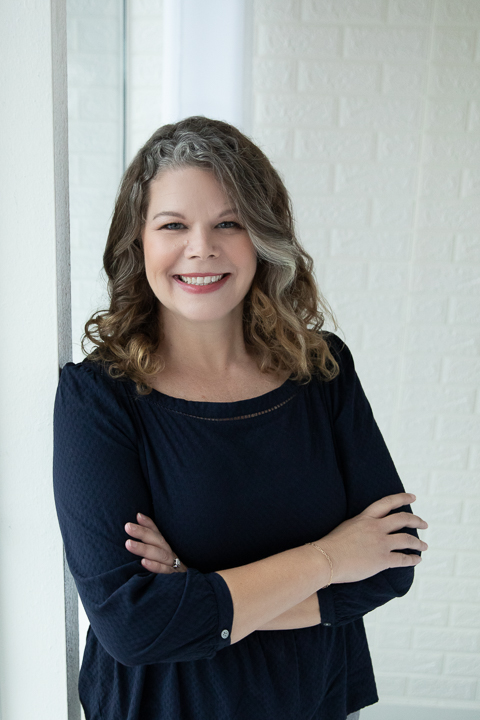 Chief Accounting Officer
Alexis Burns
Alexis Burns serves as Chief Accounting Officer of Long View Equity responsible for the strategic direction of the Accounting function, leading professionals to implement the systems, processes and controls that support Long View Equity's various lines of business. She provides oversight of all functions and staff including corporate, treasury, property, construction, fund, tax, audit and financial/regulatory reporting.
Alexis has more than 20 years of real estate experience in the public and private sectors and has worked with a variety of institutional, private equity, family office, and individual investors. Prior to joining the company, Alexis was a Principal with Endeavor Real Estate Group, an Austin based developer, owner, and manager of commercial real estate. She also has previous experience as a Senior Manager in Management Services at Greystone Communities, Inc., a developer and manager of senior living communities. Alexis began her career in public accounting with Deloitte & Touche, LLP, initially in their Audit & Assurance practice then as a Manager in their Forensic and Dispute practice.
Education and Credentials
Alexis a Certified Public Accountant, Certified Fraud Examiner and graduated from the University of Texas at Austin, McCombs School of Business with a Master's in Professional Accounting and Bachelor of Business Administration.
My Special Interests
Traveling to new places–one more continent to go! #TraveltheWorld #BeachDays
Spending time with my family #lakelife, #youthsports, #labradors
Avid reader #bookaddict #WhatAreYouReading
My Favorite Texas Quote
"I think Texans have more fun than the rest of the world" Choreographer Tommy Tune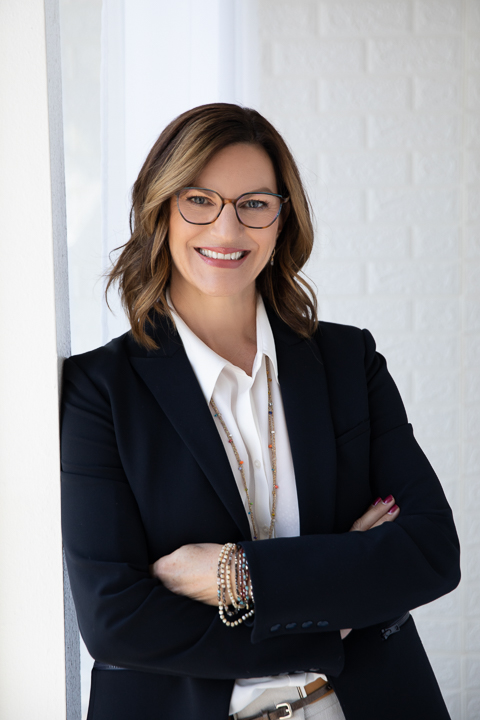 Director of Investor Relations
Deanna Sheffield
Deanna Sheffield is the Director of Investor Relations for Long View Equity. Deanna has a unique background in engineering, sales, and project management. She finds the commercial real estate and investment management industry exciting and enjoys helping bring out the best in the team. Additionally, Deanna manages human resources and operations. Before joining Long View Equity, she worked in telecom for six years and then enjoyed 18 years with her husband and four children. Deanna has an Electrical Engineering degree from Texas A&M (whoop!) and an MBA from Southern Methodist University in Dallas. Deanna and her husband, Bryan, have four children and one dog.
My Special Interests
Just take me outside! #greatoutdoors
Hiking, running (more of a slow jog), pedaling #Peloton
Searching Google Earth and Airbnb for future travel destinations. #travellust
My Favorite Texas Quote
I'm just tryin' to keep everything in balance, Woodrow. You do more work than you got to, so it's my obligation to do less. Gus McCrae in Lonesome Dove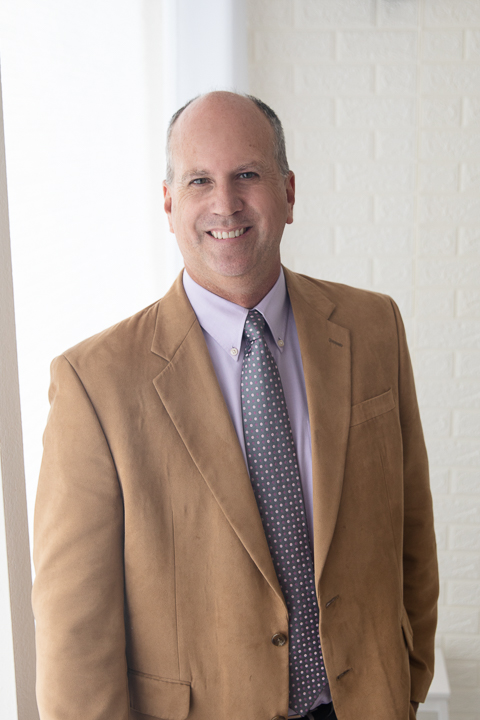 Director of Property Management
Ron Waide
Ron is our Director of Property Management overseeing the property management and engineering services of the company. Prior to joining Long View Equity, Ron has spent over 24 years in various roles from Assistant Property Manager to General Manager, at firms both large and small, working in all asset types and overseeing buildings ranging from under 10K SF to over 500K SF.  Ron began his property management career in 1997 in Denver, Colorado, fresh out of college (University of Missouri BS Finance & Real Estate 1997 – MIZ-ZOU) and made the smart move to relocate to Austin in 2012.  Ron has been married to his lovely wife Melinda for 30-years and they have three daughters, one son-in-law, one future son-in-law, one life-partner (all on their own now), plus two dogs, three cats, and a mother at home.
My Special Interests
Traveling – Anywhere, anytime for any reason: #PuertoVallarta, #Nashville, #BreckenridgeCO, #NYC
"Working" on my Jeep – Wrangler's are always a work in progress. #RealJeepsOnlyHave2Doors
Spending time with my family, watching NASCAR and smoking any kind of meat on the pellet stove. #BBQ, #Family, #MartinTruexJr19
My Favorite Texas Quote
You May All Go to Hell and I Will Go to Texas. Davey Crockett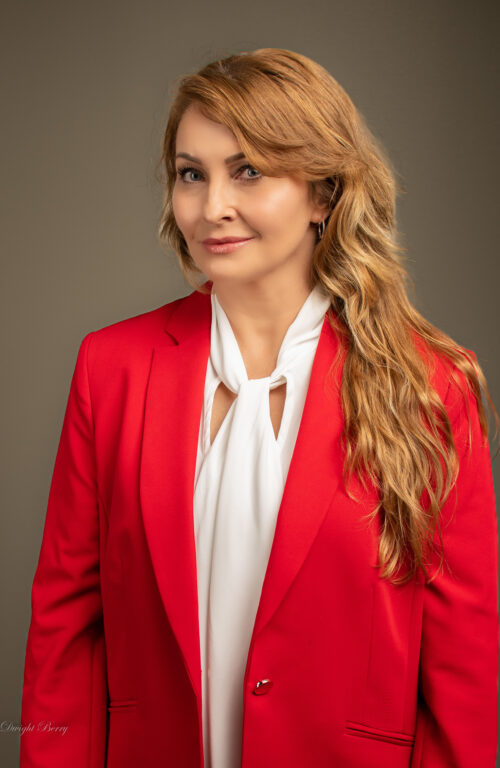 Senior Property Manager
Aisah Holland
Aisah Holland is a Senior Property Manager with Long View Equity.  Aisah began her Commercial Property Management career in 1999 with Stiles Corporation, a full-service property management, development, and construction company in Fort Lauderdale, Florida.  She relocated to Dallas, Texas in 2002 where she continued her 20 years of growth and experience in retail, office, medical and industrial property management.  Aisah honorably served three years on active duty and seven years in the inactive ready reserves, (IRR), for the U.S. Army, Chemical Corps.  Her leadership, teamwork, discipline, and energy are a solid addition to our company and management team.
My Special Interests
Spending time with family and her dog, Ambrose, on their horse ranch in Gladewater, Texas.
Watching high school, college, NFL & CFL Football.
Drawing, painting, and practicing calligraphy.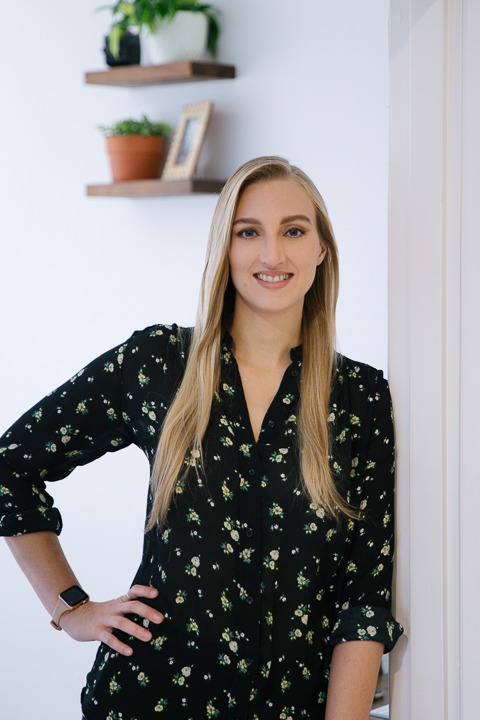 Property Manager
Talia Kaiser
Talia Kaiser is a Property Manager with Long View Equity.  Prior to working for Long View Equity, she worked as an Admin for Cielo Property Group and moved on to Assistant Property Management at Schlosser Development Corp.  She has been in property management for 5 years now.  Talia attended both Brigham Young University – Hawaii and Brigham Young University – Idaho, graduating with a Bachelor's in Social Work. She has a small dog – Pooka – who enjoys going everywhere her mom does when she's allowed.
My Special Interests
Getting lost in a good book #booknerd
Spending quality time with Pooka and any other animal I can get my hands on #animalLover
Visiting my family ranch in Montana every summer #VacationLife #Montana
My Favorite Texas Quote
That's why I like Texans so much. They took a great failure and turned it into a tourist destination that makes them millions. Texans don't bury their failures. They get inspired by them. ROBERT T. KIYOSAKI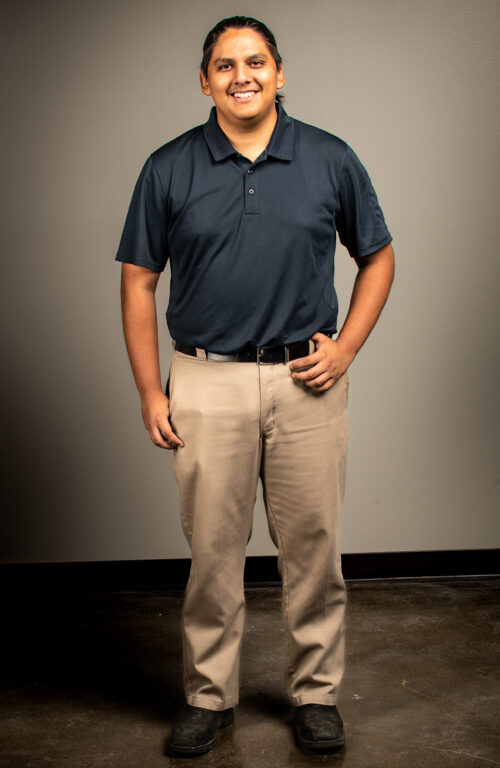 Building Engineer - Dallas
Santiago Becerra
Santiago Becerra is a Building Engineer with Long View Equity. Santiago started as a subcontractor for a small construction company in Dallas in Fall of 2019, working and managing small projects across DFW. He decided to step out of this role and made the move to property management in May of 2020 as a Building Engineering Tech. He has now been at the same property for over two years covering most of the general building maintenance for Long View Equity's Dallas properties.
My Special Interests
Watching Soccer, specifically the Champions League.
Spending time with family.
Working on trucks with my family.
Senior Accountant
Patti Maddox
Patti Maddox is the Senior Accountant with Long View Equity. Patti has over 25 years of real estate and property management accounting experience, as well as personal interest in real estate investment. She is responsible for the daily accounting operations for all Long View Equity's funds and associated assets and for assisting the Fund Manager with budgeting, reporting, and accounting system management. Ms. Maddox has an accounting degree from Baylor University. Patti and her husband, Joe, have four sons and one daughter.
My Special Interests
Real estate investment/research #txre
Spending time with family – kids are the future #zoomgames
Watching/Following Sports – TX Pro and College teams, Semi-pro teams #sportsislife
My Favorite Texas Quote
If you grab enough Texas land, somethin' good is bound to happen. JAMES MICHENER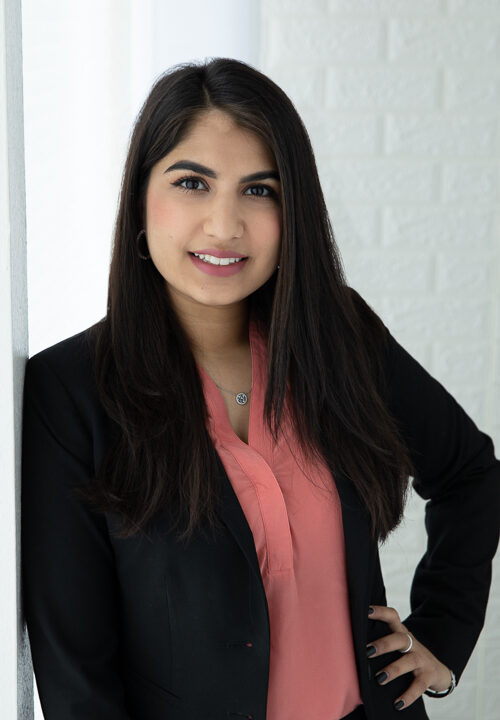 Senior Accountant
Zaynab Jan
Zaynab Jan is a Senior Accountant with Long View Equity. Prior to working for Long View Equity, she worked as an Accountant for multiple startups but has recently found real estate investment especially exciting.  Zaynab attended St. Edward's University where she graduated with her Bachelor's in Business Administration majoring in accounting.  Zaynab lives in Austin with her husband where they both enjoy spending time on the lake, trying out new restaurants, and hosting their friends & family.
My Special Interests
Trying new recipes – currently trying to perfect my homemade pasta
Always planning my next vacation
Mocktail connoisseur
My Favorite Texas Quote
"Texans ain't Texans if they aren't willing to boast about the state they call home." Anon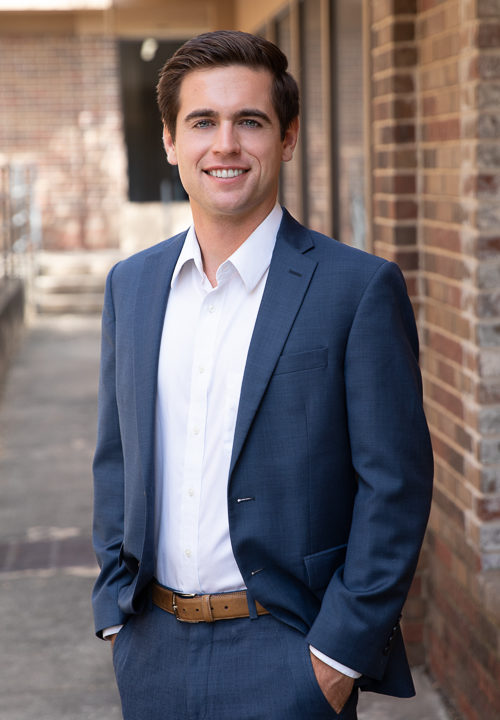 Associate
Dan Fricks
Dan Fricks serves as an associate at Long View Equity where he is involved in acquisitions and development underwriting as well as asset management. Prior to joining the company, Mr. Fricks received a Master's in Finance and an undergraduate degree in economics from The University of Texas at Austin. During his time at UT, Dan worked with Stonelake Capital Partners, State Street Properties, and Cypress Real Estate Advisors. As a student, Dan was involved with the Undergraduate Real Estate Society, Urban Land Institute, and Young Life.
My Special Interests
Any kind of competition: Corn Hole, Dominoes, Beach Volleyball
Finding the best restaurants in Austin: Sap's, Lin, Chili's
Reading a good book or hearing a good quote, especially from Winston Churchill
My Favorite Texas Quote
Texas has yet to learn submission to any oppression, come from what source it may. Sam Houston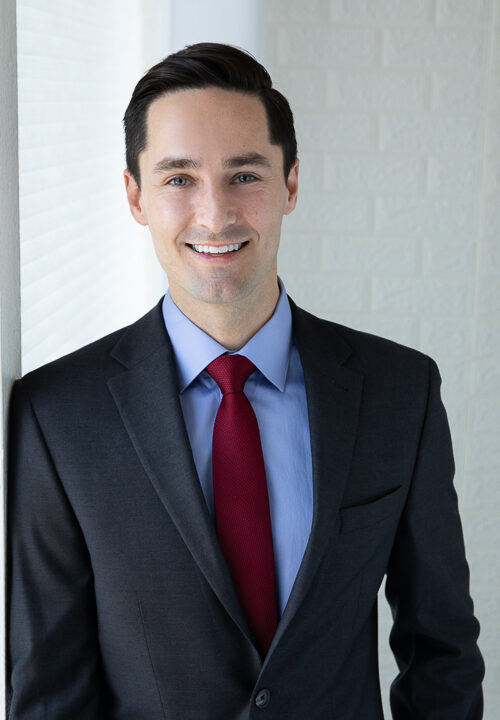 Associate
Nathaniel Physioc
Nathaniel Physioc is an Associate at Long View Equity. His principal responsibilities include underwriting, asset management, and development oversight. Prior to joining Long View Equity, he earned his MBA from the McCombs School of Business at the University of Texas at Austin. Nathaniel is a member of the Real Estate Council of Austin, the Austin Chapter of the Commercial Real Estate Development Association, and the Urban Land Institute Austin Small Scale Development Council.
My Special Interests
Anything in or around the ocean, especially scuba diving and surfing
Travel. I have lived in five countries over the last ten years
Long evening walks around Town Lake with my dog, Doug
My Favorite Texas Quote
"You don't just move into Texas. It moves into you." Manny Fernandez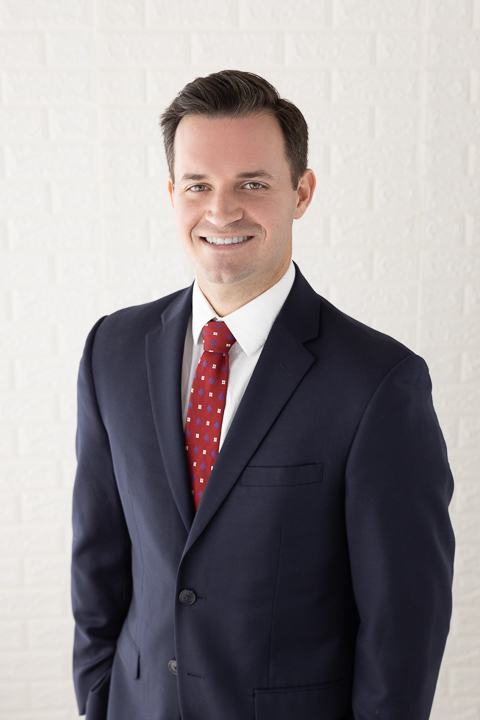 Associate
Jacob Clark
Jacob Clark is an associate at Long View Equity, where he is responsible for the underwriting, execution, and disposition of real estate investments. Prior to joining Long View, Jacob oversaw all acquisition activities for the Olivos Group, where he was Director of Acquisitions. Before Olivos, Jacob was an associate at Pennybacker Capital, where he performed acquisition and asset management duties across multiple product types and helped to invest over $280 million of equity in 3 years. Jacob currently serves as a member of the Advisory Council for the Master of Science in Finance program for the McCombs School of Business.
Jacob earned a Master of Science in Finance from the McCombs School of Business at the University of Texas at Austin (2018) and a Bachelor of Science in Economics from Texas A&M University (2015).
My Special Interests
Any activity with my family and/or friends
Reading (especially English literature and the Inklings)
Liverpool FC, Austin FC, and the USMNT (US Men's National Soccer Team)
My Favorite Texas Quote
"Texans are the only people that buy their own state's souvenirs." Unknown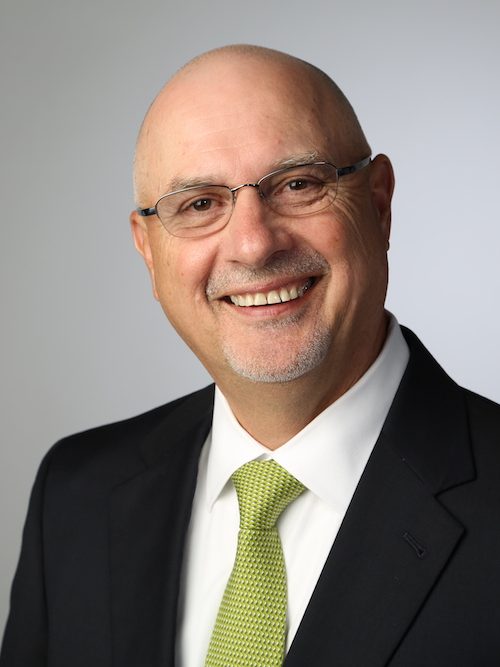 Strategic Development Advisor
Kenneth Hall
Kenneth Hall is an advisor with Long View Equity. Mr. Hall has primary responsibility for capital raising and strategic development. Mr. Hall previously served on the Board of Regents and as Senior Vice President of Development and Strategic Initiatives at Baylor University in Waco, Texas and nineteen years as CEO of Buckner International, a global faith-based organization serving orphans, needy families, and senior adults. While at Buckner he oversaw the organization's reach into senior living communities across Texas and created the international outreach of the organization. Mr. Hall is a past board member of Baylor Healthcare and currently serves on the board of Covington Aircraft, Texas Bank & Trust and the Texas Ranger baseball franchise. Mr. Hall is an alumnus of the University of Texas at Tyler and Southwestern Baptist Theological Seminary.
FEATURED INVESTMENTS Present and Past
North Tarrant Surgical Hospital
Development of a surgical hospital on behalf of a hospital system with a physician group as a minority investor
The challenge was to structure a deal between a strategic and a financial partner in a highly regulated industry. A creative joint venture was architected providing the strategic partner the required options and control while not adversely impacting the investment returns of the company. Land was acquired, entitled, and property constructed to the tenant's specifications, a sale was consummated two years after completion. The hospital system opened on time in a state-of-the-art facility, and both the physician group and the company achieved outstanding investment returns.
---
Location
Fort Worth, Texas
Value Range
$11 to $20 MM
Financial Metric
IRR (net) > 35% (realized)
Sojourn
A value-add acquisition of a multi-tenant office campus in the north Dallas area
This property is a >90,000 SF single story class B office campus located on 8 acres in Addison, Texas. This acquisition allows LVE the opportunity to enter into the highly desirable Addison market which has become a strong office location within the DFW Metroplex due to its central location, access to the Dallas North Tollway, and close proximity to amenities. This asset has a stable current tenant line-up and the opportunity to increase operating cash flow through the lease up of the remaining vacancy. Sojourn Office Center was purchased below replacement cost limiting the competition from new supply in this market and allowing this asset to appreciate in value as the DFW Metroplex continues to attract office tenants.
---
Location
Addison, Texas (Dallas – Ft. Worth metroplex)
Value Range
$11 to $20 MM
Financial Metric
IRR (net) 14% (unrealized)
GE Transportation Building
Co-GP on the acquisition of a single-tenant, long-term net leased office building from a Tenant-in-Common (TIC)
The challenge was the financial engineering and legal complexity required to get to a purchase price acceptable to the TIC seller while meeting company return thresholds. A team effort sourced institutional limited partner capital that served as equity but was structured for all intents and purposes as debt together with a CMBS interest only loan. The result is projected superior risk-adjusted investment returns for the company on an anticipated long-term hold (> 8 years)
---
Location
Melbourne, Florida
Value Range
$21 to $30 MM
Financial Metric
IRR (net) > 16% (unrealized)
Alfalfa's – Colorado
Real estate partnership with an organic and natural foods retailer in Colorado
Acquisition of a recently constructed 28,190 SF single-tenant grocery store under an existing long-term net lease.  The company was brought in to be the real estate partner for Alfalfas, a specialty grocery store beloved in the region, to support their growth initiative and expansion strategy
---
Location
Louisville, Colorado
Financial Metric
IRR (net) > 12% (unrealized)
Grapevine Office
Acquisition of a multi-tenant office and retail campus in downtown Grapevine, TX
A sale-leaseback on a four-building, 55,000 SF portfolio in downtown Grapevine.  The transaction was structured such that the seller, whose company occupies a portion of the property, became the master tenant on the lease and in turn subleases space to >15 unaffiliated companies. Through this transaction the seller was able to pull out equity in the property to redeploy into its core business while retaining the ability to acquire back ownership of the real estate in the future.
---
Location
Grapevine, Texas (Dallas-Ft. Worth metroplex)
Value Range
$11 to $20 MM
Financial Metric
IRR (net) > 16% (unrealized)
University Industrial Business Center
A value-add acquisition of a >300,000 SF single-tenant, older manufacturing facility in a tertiary market
The challenge is leasing a large manufacturing property to multiple companies for storage or light assembly work in a market that is not expanding. The company subdivided the property into smaller units, demising the spaces in a flexible manner as needed, and then aggressively marketed the available space to local manufacturers. As a result, the company increased income 40%, held the investment for three years and then negotiated the sale at a very advantageous valuation.
---
Location
Nacogdoches, Texas
Financial Metric
IRR (net) > 31% | 2.1x equity multiple (realized)
Plano Parkway
A core-plus acquisition of a multi-tenant office building in the Plano submarket of Dallas
This property is a 113,000 SF fully leased multi-tenant building situated on 8.8 acres. The premier location is just north of the President George Bush Turnpike and between the Dallas North Tollway and Central Expressway. The building has a diverse tenant mix, including companies in the automotive, semiconductor, and construction industries. The building is anchored by long-time tenant Republic Title's headquarters.
---
Location
Plano, TX (Dallas – Ft. Worth metroplex)
Value Range
$11 to $20 MM
Financial Metric
IRR (net) 11% (unrealized)
Aquarena Springs
An 11.8 acre land development project on commercially zoned property with interstate frontage and proximity to Texas State University
This location is one of the last few developable sites of IH-35 frontage pads in San Marcos. The site's location allows for a variety of users including restaurants, gas stations, retail, office, or light industrial. The ability to develop pad sites only or full vertical development exists within the scope of the project.
---
Location
San Marcos, TX (between Austin and San Antonio)
Financial Metric
IRR (net) 21% (unrealized)
SMC Lamar Condo
Joint Venture Development of medical office building condo for Capital Medical Clinic (CMC) as part of an Ascension Seton campus expansion
The CMC medical group approached the General Partner to jointly develop new space for their practice. CMC had been in their current location for over 50 years. When Seton announcing conceptual planning for a new building on their main campus in central Austin, CMC decided to pursue acquisition of condo space within the new building. The condo will occupy the fourth floor and Seton will occupy the first three floors. The condo will contain 22,053 SF of space leased (long-term) to Capital Medical Clinic (Internal Medicine specialists).
---
Financial Metric
IRR (net) 16% (unrealized)
Contact Us
Complete the form below to schedule a call.