About Long View Equity
Long View Equity is an alternative investment management company, managing funds in real estate, technology, and social impact. We invest based on trusted relationships, domain expertise, and where we see opportunity to add value.
---
Our investment focus is on commercial real estate, early-stage technology companies in Central Texas, and socially minded projects in emerging market economies. We provide fund accounting and quarterly reporting to over 100 investors across four active funds.
Real Estate
A Comprehensive Range of Commercial Real Estate Services
Long View Equity provides comprehensive commercial real estate services covering all phases of the investment process, due diligence, acquisitions, financing, entitlements, construction and property management.
Geography
---
Our geographical focus is major metropolitan markets in the southern and central United States. These areas share certain characteristics that create exceptional growth over the next decade.
Development services
---
We work with owners, operators, and tenants to create successful real estate strategies and implement turn-key solutions. We have successfully developed surgical hospitals, medical office, and retail space from the ground-up.
Property management
---
Our goal is to deliver the very highest level of service to our tenants while effectively overseeing our investments. We currently manage over 700,000 SF of office, industrial and medical properties located in Austin, San Antonio, Dallas, Fort Worth and Houston.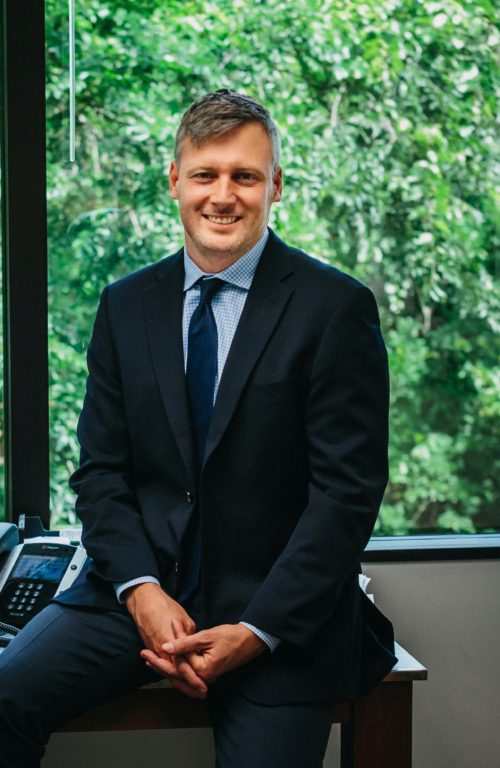 President
Dustin Johnson
Dustin Johnson is the founder and president of Long View Equity and is responsible for the overall strategy and leadership of the company.
Dustin began in the investment industry as a principal investing in "value-add" and "opportunistic" commercial real estate through a family limited partnership created in 2005. In 2010, he launched Fund I, an open-ended income fund focused on commercial real estate investments in healthcare, industrial or retail. The fund ultimately raised $6 MM in equity from 15 limited partners and distributed back over $10.2 MM, earning a 21.5% IRR (net) over its approx. six-year life. Building on this initial success, in 2011 Dustin launched Fund II focusing on "core plus" and "value-add" assets, and ultimately raised $15 MM in equity from 56 limited partners. Through Q2 2019 the fund has returned $15 MM to investors and is projected to earn a 15.0% IRR (net). Fund III, continuing the strategy of Fund II, launched in 2014 and raised approx. $45 MM from 85 limited partners. Through Q2 2019 Fund III has distributed over $20 MM to investors. Collectively, Dustin has either acquired or developed over $200 MM in commercial real estate through more than 50 investments in seven major markets, greater than half of which have been realized.
In 2017 Dustin launched the company's first social impact fund. The fund is a for-profit investment vehicle seeking charitable purposes through deploying growth capital to entrepreneurs and NGOs in emerging and frontier markets primarily in the Middle East, Anglophone Africa, and parts of Asia. The fund is "patient capital" and in its early stages.
Prior to Long View Equity, Dustin served in the U.S. Peace Corps in Bishkek, Kyrgyzstan where he was an instructor in the department of economics at Bishkek Humanitarian University. Dustin graduated with honors from the University of Texas at Austin where he studied economics and mathematics. Dustin and his wife, Amy, have three boys.
My Special Interests
Lifelong passion for public service inspired by impact that is hands-on, grassroots-driven, and lasting.. #socialimpact
Mountain biking and snow skiing with friends and family. #greatoutdoors
Meeting friends at craft breweries and Austin music festivals. #goodtimes
My Favorite Texas Quote
Texas is a state of mind. Texas is an obsession. Above all, Texas is a nation in every sense of the word. Author John Steinbeck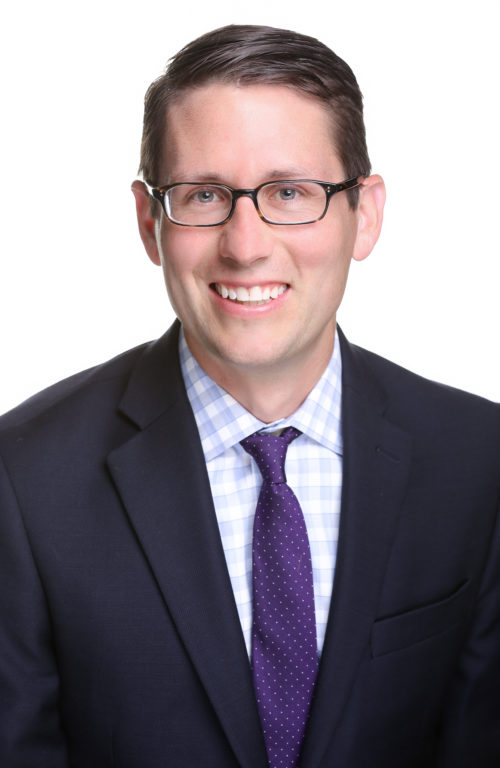 Managing Director
Daniel Campbell
Daniel Campbell serves as a Managing Director of Long View Equity where he oversees all real estate investments. Prior to joining the company he spent 14 years with Endeavor Real Estate Group ending as a Principal, where he pursued commercial property acquisition and development opportunities. While at Endeavor, Daniel provided leadership by serving on the Investment Committee as well as the Operating Committee.  Daniel has extensive experience in leading large ground up developments, acquiring existing properties of all different asset types, and managing a $500 million CMBS hedge fund.
Some of Daniel's more visible projects include:
Development, lease up, and sale of The Parke, a 400,000 SF Whole Foods anchored shopping center in Cedar Park, Texas
Development, lease up, and sale of Belterra Village, a 90 acre development in Dripping Springs, Texas that includes 200,000 SF of retail space, a 267 unit apartment complex, a 150 room hotel, and a 25,000 SF medical office
Purchase of a distressed mortgage and subsequent conversion to ownership of Lewisville Towne Crossing, a 220,000 SF retail development located in Lewisville, Texas
Development, lease up, and phased sale of Five Hills, a phased 340,000 SF HEB grocery anchored shopping center located in Copperas Cove, Texas
Land acquisition, entitlement, and pre-construction for Gates District, a 7.5 acre multi-phase development located in Denver, Colorado which at full completion will include 900 apartment units, 400,000 SF of office space, and over 100,000 SF of retail space
Purchase of a distressed mortgage and subsequent conversion to ownership of Alico Commons, a 75,000 SF Publix anchored shopping center in Ft. Myers, Florida.
Education and Credentials
The University of Texas at Austin, McCombs School of Business, Master of Business Administration, Concentration in Real Estate Finance, 2006
Texas A&M University, College Station, Bachelor of Business Administration, 2001
My Special Interests
Long distance trail running #optoutside
Any Texas A&M University sporting event but especially football #gigem
Traveling with my family and extended family #CFFW
My Favorite Texas Quote
Some folks look at me and see a certain swagger, which in Texas is called 'walking.' George W. Bush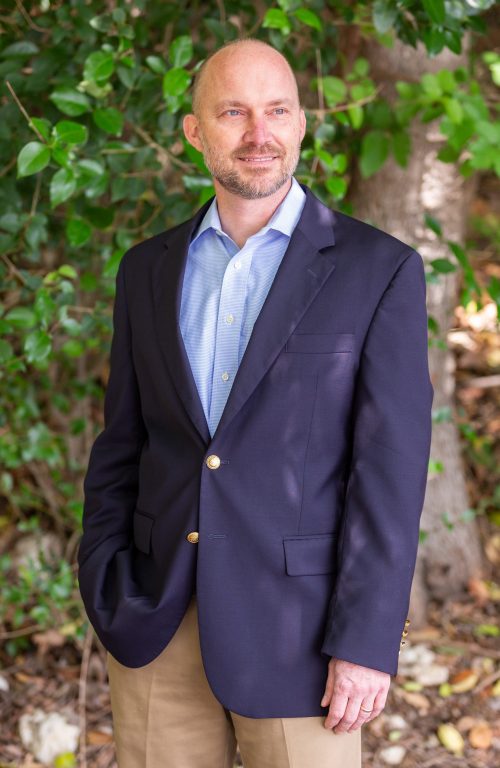 Managing Director
Jeff Eversmann
Jeff Eversmann serves as Managing Director of Long View Equity responsible for Operations, Finance and Accounting. In addition, he provides analytics for asset management and investment opportunities, fosters investor and banking relationships, and serves on the firm's Investment Committee. Jeff is a Certified Public Accountant in Texas.  He received a bachelor's degree in Management Science from the Georgia Institute of Technology and an MBA from Hardin Simmons University.
My Special Interests
Quarterly close, financial reporting, and process mapping.
Conscious capitalism and free enterprise. #FirmsofEndearment
Reading, writing, and teaching business systems and process improvement.
My Favorite Texas Quote
I've traveled all over the world, but I don't think there is any place better than Texas. Red Adair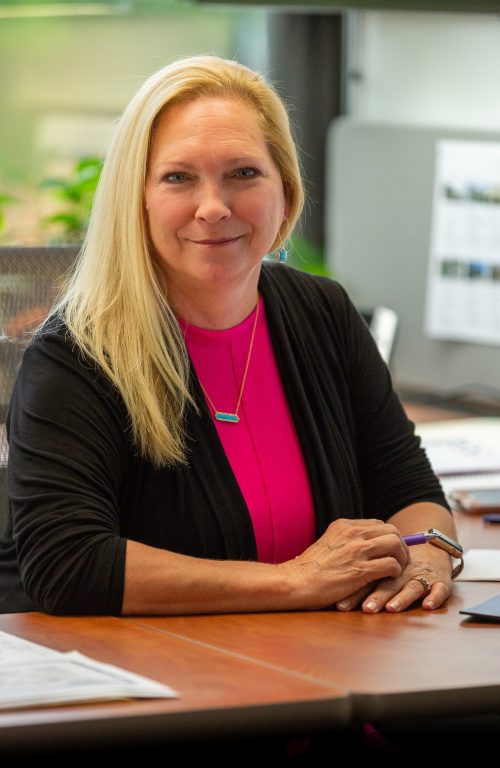 Senior Property Manager
Pamala Rutkowski
Pamala Rutkowski is a Senior Property Manager with Long View Equity. Pam brings over 20 years of property and asset management experience to Long View Equity. Pam leads the property management of all of Long View Equity's fund assets. Prior to joining the company, Pam served a private Austin-based company as owner representative for all commercial properties (approx. 300k SF of leasable space). Ms. Rutkowski is an alumnus of the University of Houston. Pam and her husband, Jeff, have three daughters, three grandchildren, and an extra-large dog.
My Special Interests
Relaxing with an ice cold margarita outside her RV. #sunset
B-B-Q cook-off competitions. #champions
Anything with her grandkids. #memaw
My Favorite Texas Quote
Always marry a woman from Texas. No matter how tough things get, she's seen tougher. Dan Rather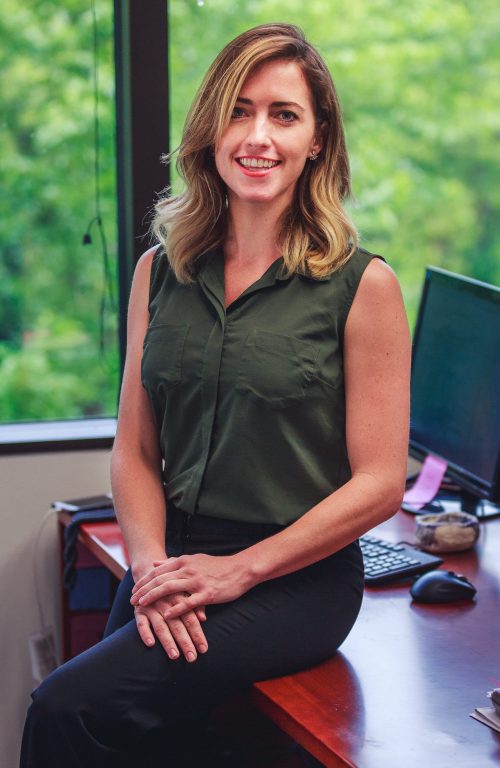 Property Manager
Laura Nash
Laura Nash is a Property Manager with Long View Equity. After completing Real Estate School and acquiring her license, Laura worked in property management. She later transitioned into the world of mortgage processing as the primary point of contact and the "management" behind closings for Schwieters and Associates. Laura attended Texas State University and can sometimes be found taking classes at Austin Community College to sharpen her skills. Laura has a daughter and a fireman.
My Special Interests
Anything on fire – requiring the service of a fireman. #instagood
Solving complicated puzzles and linear algebra problems. #rubikscube
Sprinting, boxing, beach volleyball – anything physically competitive.
Relaxing on/by the Pedernales in Fredericksburg. #bestoftheday
My Favorite Texas Quote
I'll be somewhere down in Texas if you're lookin' for me, Drinkin' in that great wide-open... soakin' up the summer breeze. Kickin' back an' settled in with my family. I'll be somewhere down in Texas if you're lookin' for me. George Strait, "Somewhere Down in Texas"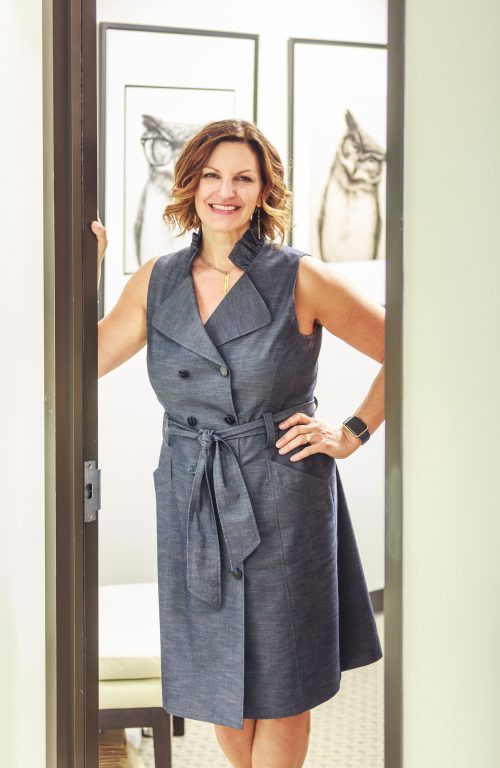 Business Operations Coordinator
Deanna Sheffield
Deanna Sheffield is the Business Operations Coordinator with Long View Equity. Deanna has a unique background in engineering, sales, and project management. She finds the commercial real estate and investment management industry exciting and enjoys helping bring out the best in the team. Additionally Deanna coordinates investor relations, keeps accounting in-line, and manages human resources. Before joining Long View Equity, she worked in telecom for six years and then enjoyed 18 years with her husband and four children. Deanna has an Electrical Engineering degree from Texas A&M (whoop!) and an MBA from Southern Methodist University in Dallas. Deanna and her husband, Bryan, have four children, one dog, six chickens, and a lizard.
My Special Interests
Crazy enough to love working out at 5:30 AM with her squad five days a week. #squadgoals
Loves praying with women at Lockhart prison for their children. #momsinprayer
Spends free time searching Google Earth and Airbnb for future travel destinations. #travellust
My Favorite Texas Quote
You May All Go To Hell And I Will Go To Texas Davy Crockett
Senior Accountant
Patti Maddox
Patti Maddox is the Senior Accountant with Long View Equity. Patti has over 25 years of real estate and property management accounting experience, as well as personal interest in real estate investment. She is responsible for the daily accounting operations for all Long View Equity's funds and associated assets and for assisting the Fund Manager with budgeting, reporting, and accounting system management. Ms. Maddox has an accounting degree from Baylor University. Patti and her husband, Joe, have four sons and one daughter.
My Special Interests
Real estate investment/research #txre
Spending time with family – kids are the future #zoomgames
Watching/Following Sports – TX Pro and College teams, Semi-pro teams #sportsislife
My Favorite Texas Quote
If you grab enough Texas land, somethin' good is bound to happen. JAMES MICHENER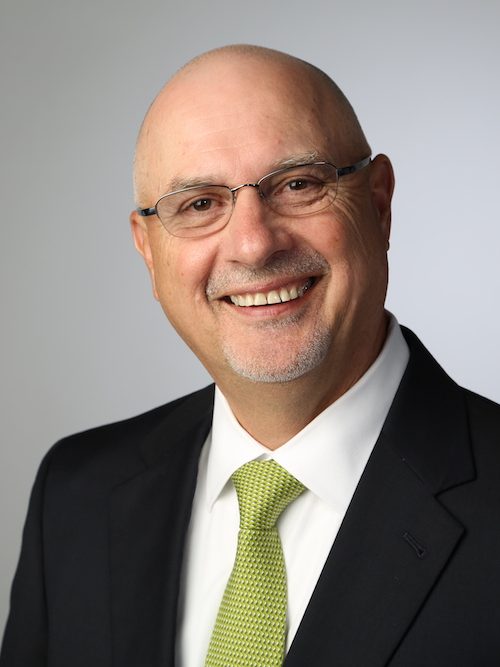 Strategic Development Advisor
Kenneth Hall
Kenneth Hall is an advisor with Long View Equity. Mr. Hall has primary responsibility for capital raising and strategic development. Mr. Hall previously served on the Board of Regents and as Senior Vice President of Development and Strategic Initiatives at Baylor University in Waco, Texas and nineteen years as CEO of Buckner International, a global faith-based organization serving orphans, needy families, and senior adults. While at Buckner he oversaw the organization's reach into senior living communities across Texas and created the international outreach of the organization. Mr. Hall is a past board member of Baylor Healthcare and currently serves on the board of Covington Aircraft, Texas Bank & Trust and the Texas Ranger baseball franchise. Mr. Hall is an alumnus of the University of Texas at Tyler and Southwestern Baptist Theological Seminary.
Strategic Development Advisor
Rohin Lal
Rohin has directed executives as an operator, investor, CFO and advisor. Working with business founders and management teams, he has driven organizational growth, developed global restructuring programs and led efforts for EBITDA expansion through revenue and margin lift for both private and public companies.
He founded Tru Capital Investments, a buyout group focused on acquiring companies up to $250M in revenue. Prior to Tru Capital, Rohin served as a Director at Change Capital Investments, the private equity arm of a publicly-traded global consumer finance and retail company. He was responsible for transactional and operational analysis, including driving ongoing operational efficiencies across domestic and international investments.
Rohin spent six years with CARDONE Industries, a global supplier of automotive replacement parts with over 6,000 employees and $1.3B in gross sales. He worked in Strategy and Development and was an advisor to the Chairman and a direct report to the President of the company. Additionally, he worked on the company's comprehensive growth and restructuring initiative.
Preceding CARDONE Industries, Rohin was with a boutique investment bank. He received an MBA as well as a B.A. in Business Administration from Oral Roberts University, and serves on the School of Business Advisory Board. Rohin was a member of ACG Philadelphia's Corporate Committee for strategic acquirers from 2010-2014.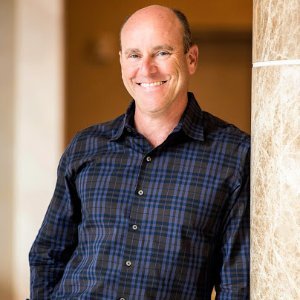 Business Strategic Advisor
Greg Vestri
Greg applies smart business ideas to solve global social problems. Before serving as CEO of domestic + global organizations, including a $40M USD joint venture, Greg served as a Partner at global consulting company Accenture, spending 19 years starting and scaling companies by applying key business strategies as well as turnaround of a major development organization in his President role.
Technology Advisor
Byron Wier
Byron Wier is a technology consultant that has developed specialized software solutions for over 20 years. In 2011, he co-founded and operated ShipStation which provides logistics solutions for growing e-commerce merchants. At ShipStation, he served as Chief Architect and Product Director, responsible for the design and development of its flagship products. In 2014, ShipStation was acquired by Stamps.com and continues to operate independently.
Prior to ShipStation, Byron was a co-founder and partner at The BHW Group where he oversaw consulting engagements in both the public and private sectors. He is an alumnus of Baylor University in Waco, Texas where he obtained a degree in Computer Science in 2001.
North Tarrant Surgical Hospital
Development of a surgical hospital on behalf of a hospital system with a physician group as a minority investor
The challenge was to structure a deal between a strategic and a financial partner in a highly regulated industry. A creative joint venture was architected providing the strategic partner the required options and control while not adversely impacting the investment returns of the company. Land was acquired, entitled, and property constructed to the tenant's specifications, a sale was consummated two years after completion. The hospital system opened on time in a state-of-the-art facility, and both the physician group and the company achieved outstanding investment returns.
---
Location
Fort Worth, Texas
Value Range
$11 to $20 MM
Financial Metric
IRR (net) > 35% (realized)
Sojourn
A value-add acquisition of a multi-tenant office campus in the north Dallas area
This property is a >90,000 SF single story class B office campus located on 8 acres in Addison, Texas. This acquisition allows LVE the opportunity to enter into the highly desirable Addison market which has become a strong office location within the DFW Metroplex due to its central location, access to the Dallas North Tollway, and close proximity to amenities. This asset has a stable current tenant line-up and the opportunity to increase operating cash flow through the lease up of the remaining vacancy. Sojourn Office Center was purchased below replacement cost limiting the competition from new supply in this market and allowing this asset to appreciate in value as the DFW Metroplex continues to attract office tenants.
---
Location
Addison, Texas (Dallas – Ft. Worth metroplex)
Value Range
$11 to $20 MM
Financial Metric
IRR (net) 14% (unrealized)
East Common Development
East Common Development
Purchase of a leased ambulatory surgical center (ASC) and adjacent land which was developed for medical office and retail space This development is a 52,000 SF mixed-use multi-building asset located in the heart of New Braunfels, Texas. The ASC was purchased in 2014 and the adjacent 4.5 acres of land was purchased in 2016 in partnership with a local orthopedist. The land was developed in two phases in 2017 and 2019. Our local partner purchased one of the two buildings completed in 2017 and Long View continues to own and manage the remaining buildings. The ASC lease includes an option to expand their facility on a portion of the remaining vacant land.
---
Location
New Braunfels, Texas (central TX)
Value Range
$11 to $20 MM
Financial Metric
IRR (net) 10-15% (unrealized)
GE Transportation Building
Co-GP on the acquisition of a single-tenant, long-term net leased office building from a Tenant-in-Common (TIC)
The challenge was the financial engineering and legal complexity required to get to a purchase price acceptable to the TIC seller while meeting company return thresholds. A team effort sourced institutional limited partner capital that served as equity but was structured for all intents and purposes as debt together with a CMBS interest only loan. The result is projected superior risk-adjusted investment returns for the company on an anticipated long-term hold (> 8 years)
---
Location
Melbourne, Florida
Value Range
$21 to $30 MM
Financial Metric
IRR (net) > 16% (unrealized)
Alfalfa's – Colorado
Real estate partnership with an organic and natural foods retailer in Colorado
Acquisition of a recently constructed 28,190 SF single-tenant grocery store under an existing long-term net lease.  The company was brought in to be the real estate partner for Alfalfas, a specialty grocery store beloved in the region, to support their growth initiative and expansion strategy
---
Location
Louisville, Colorado
Financial Metric
IRR (net) > 12% (unrealized)
Grapevine Office
Acquisition of a multi-tenant office and retail campus in downtown Grapevine, TX
A sale-leaseback on a four-building, 55,000 SF portfolio in downtown Grapevine.  The transaction was structured such that the seller, whose company occupies a portion of the property, became the master tenant on the lease and in turn subleases space to >15 unaffiliated companies. Through this transaction the seller was able to pull out equity in the property to redeploy into its core business while retaining the ability to acquire back ownership of the real estate in the future.
---
Location
Grapevine, Texas (Dallas-Ft. Worth metroplex)
Value Range
$11 to $20 MM
Financial Metric
IRR (net) > 16% (unrealized)
The Silas Fund
Social Impact Fund
The Silas Fund aims to deliver a 6 to 7% return to investors by deploying capital to seasoned non-governmental organizations (NGOs) and small to medium enterprises (SMEs) thereby enabling them to grow and impact the communities they serve. An example investment is the provision of a credit facility of up to $1 M (USD) to be drawn down for the purchase of water drilling rigs and vehicles in multiple African nations.
Long View Tech Ventures
PROVIDING CAPITAL FOR DRIVEN INNOVATORS AND DISRUPTORS.
Long View Tech Ventures supports entrepreneurs who have pressed past the naysayers to create products and services that impact the world around them. We invest in leaders with a strong idea, entrepreneurs, small companies with a viable product on the market, and socially minded organizations with products in emerging economies. Our focus is on those that want to create and build new technologies and establish a sustainable business. We invest capital back in our local communities by supporting entrepreneurs in Texas and across the United States. The creators, iconoclasts, the disruptors -- those not afraid to work hard to launch new technologies that create impact for consumers and businesses.
---
---
Web Page
https://www.longviewtechventures.com/
University Industrial Business Center
A value-add acquisition of a >300,000 SF single-tenant, older manufacturing facility in a tertiary market
The challenge is leasing a large manufacturing property to multiple companies for storage or light assembly work in a market that is not expanding. The company subdivided the property into smaller units, demising the spaces in a flexible manner as needed, and then aggressively marketed the available space to local manufacturers. As a result, the company increased income 40%, held the investment for three years and then negotiated the sale at a very advantageous valuation.
---
Location
Nacogdoches, Texas
Financial Metric
IRR (net) > 31% | 2.1x equity multiple (realized)